2c: Letterland Across Grade Levels
Pre-K to Grade 3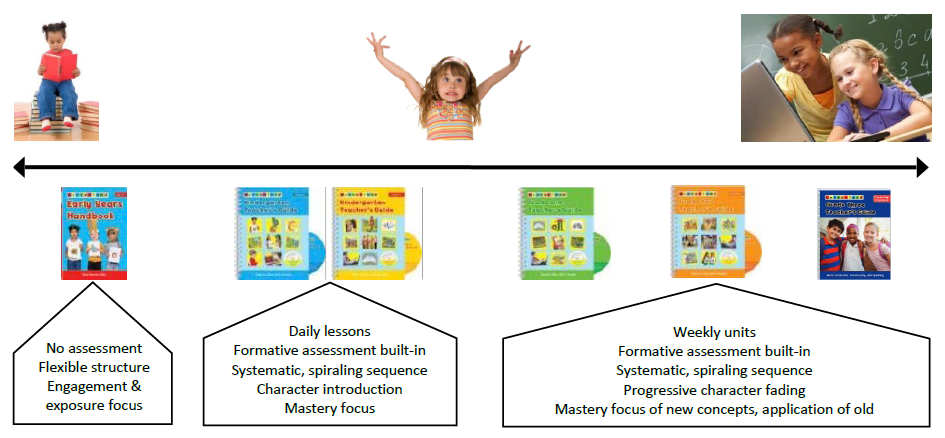 Students' literacy learning changes significantly from preschool to 3rd grade, but Letterland eases the transition by providing a consistent set of language cues, character stories, and instructional strategies. This reduces lost time at the beginning of the year since students do not need to learn new strategies and vocabulary each year. Not only do the strategies spiral, but so does the content. The scope and sequence from kindergarten through 3rd grade is set up to review previous learning at the beginning of the year while slowly layering in new concepts. Another carefully designed support is the integration of intervention lessons within each grade level. This ensures that there is consistency between core and intervention instruction. 
View the Scope & Sequence and the Strategy Sequence below to get a detailed look at how the program systematically teaches key phonics concepts and effective learning strategies.
While the ideal model for using Letterland is to adopt the program across all grade levels beginning in preschool, students can start Letterland in kindergarten. It is also possible to begin Letterland in 1st grade using the Grade 1, Unit A lessons designed for children who are new to Letterland. 
Course Focus: Kindergarten
This course focuses on how to use Letterland in kindergarten. The kindergarten curriculum focuses on phonemic awareness, alphabet immersion, blending and segmenting sounds for reading and spelling, and the introduction of high frequency sight words called 'Tricky Words' in Letterland. 
Professional Learning Connection
Become familiar with the concepts covered in kindergarten lessons by reviewing the detailed Kindergarten Scope and Sequence below or reviewing the Tables of Contents in your Teacher Guides (pp. iv-v in Vol. 1, pp. 4-5 in Vol. 2).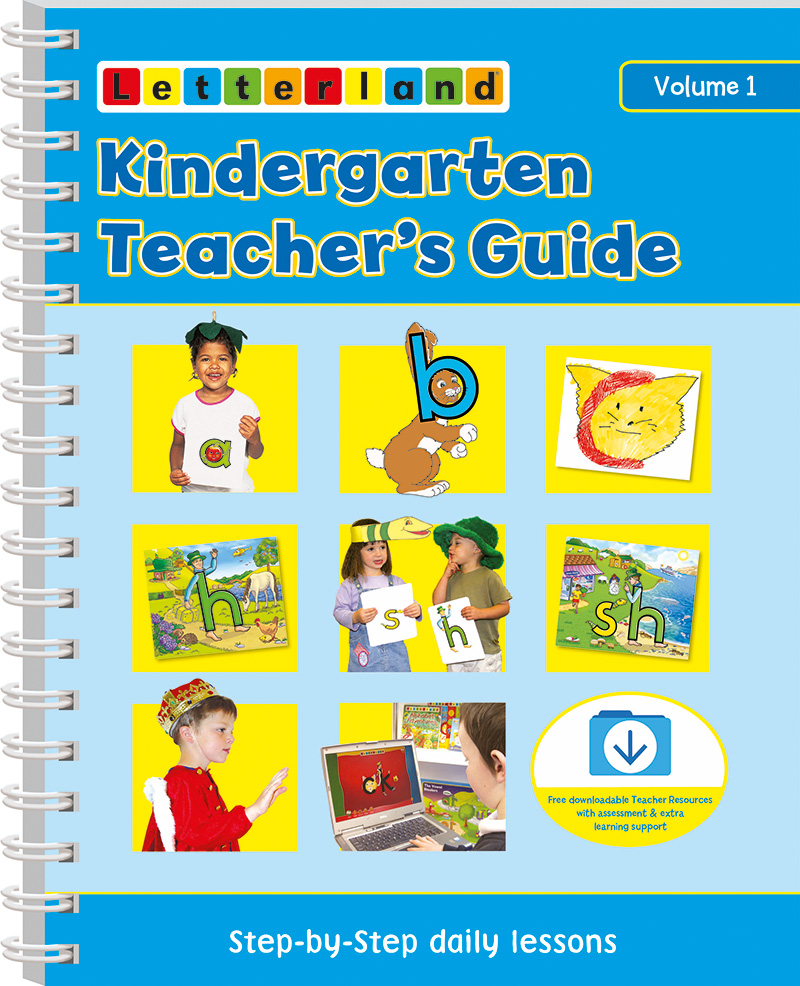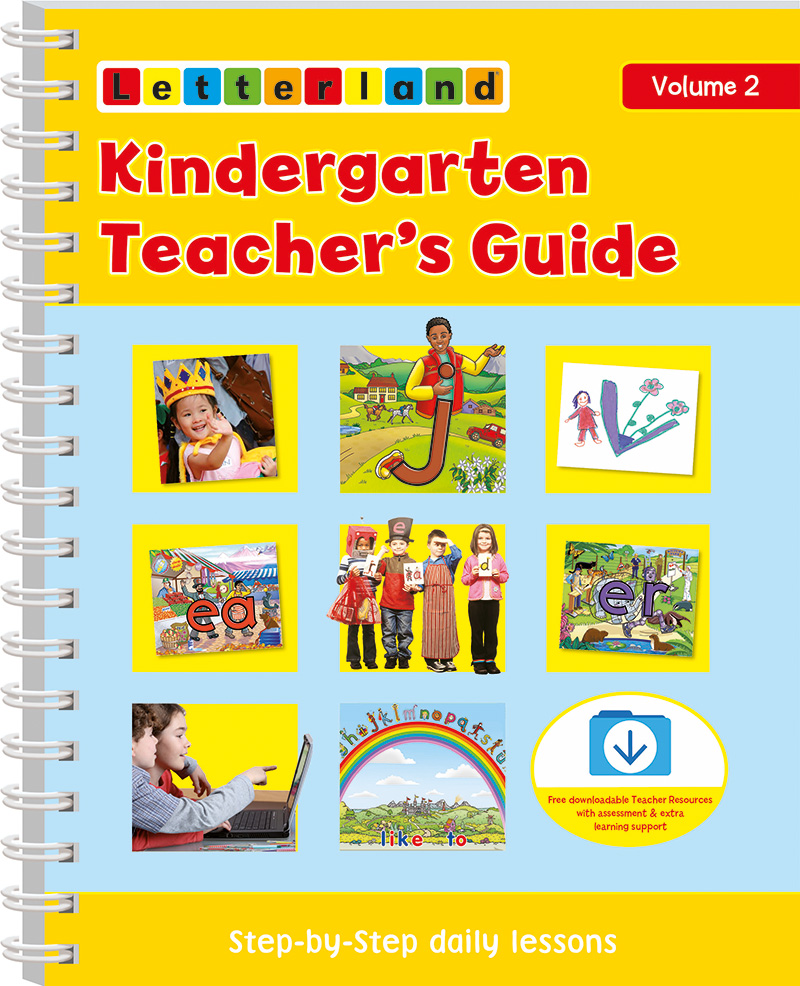 Kindergarten-TG-Vol1-Contents.pdf
Kindergarten-TG-Vol2-Contents.pdf
Response Activity
Describe how the Letterland kindergarten scope and sequence compares to other phonics programs or instructional practices you have used. Write your response in your Response Notebook. 
Complete and Continue